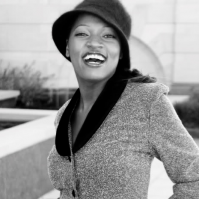 Nataisha Hill
Suspense, Romantic Suspense, Erotic Romance, Women's Fiction, African American Interest, Advice & How To
Nataisha Hill's first published Romantic Suspense kindle book "Partially Broken Never Destroyed" was officially released in 2012, which was when she took on the title of being an Authoress. Good Reviews from goodreads helped to entice her to continue to a part 2. Low and Behold, she ended up with a six-part book series.

Deciding to step out of the Urban series world, as well as her comfort zone, she published a standalone project, "Alyce Leaves Wonderland" which is a mystery/thriller geared more towards the high school/college audience. She also dabbled with Erotica and an urban action thriller under a different pen name.

Be sure to check out these books as well as all six parts of the Urban Fiction Romance series "Partially Broken Never Destroyed" that is currently available on kindle unlimited, paperback, and audio.
Cheating is not a Mistake. The Mistake is accepting the Decision as a Mistake.
Nataisha Hill
Sometimes you Win. Sometimes you lose. The Excitement is Trying!
Nataisha Hill
Cherish the Energy from the Sun. It doesn't shine Everyday.
Nataisha Hill